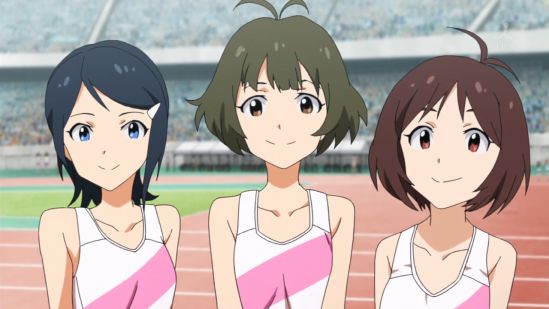 Are you ready?
Those who know me might be aware (if they actually cared) that I've been going on almost since this anime started about how I hoped they would have cameo appearances for the iDOLM@STER DS cast. That wish was granted today. Thank you, A-1 Studios, for fulfilling all of my dreams.
P.S. It just so happens that this episode is being released right in the middle of Otonashi Kotori's birthday! Happy birthday Kotori! The message from her reads:
Are these presents all for me?
Oh, thank you so much! I'm so happy…huh?
You want to know how many candles to use?
……I am going to do my best to be bursting with youth from now on, too!
Two other idols (Azusa and Makoto) have had birthdays since the show started, but this is the first one that's been ON the airing / release date. So it's the first I get to celebrate in a post.
HD: [Doki] The iDOLM@STER – 10 (1280×720 h264 AAC) [80B53F67].mkv
Torrent | XDCC
SD: [Doki] The iDOLM@STER – 10 (848×480 h264 AAC) [8417C8D2].mkv
Torrent | XDCC