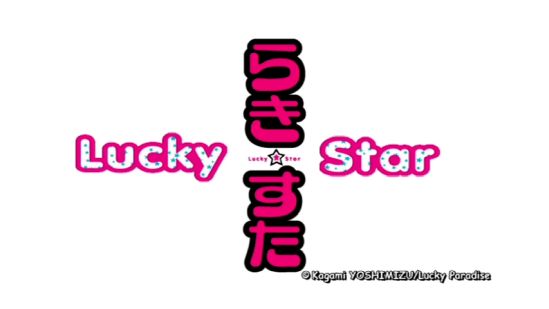 Wonderful news indeed. Arr-nii has informed me that Lucky Star WILL be getting a Blu-Ray box set, and my immediately response was of course "We're doing it!"
Source: Here, here and this pic.
– Lucky Star BD-BOX 5/27 39900yen(source). 24eps in 4 discs +
1. Lucky Star in Budokan (2 discs)
2. Special features 1 disc
– non-credit OP (lyrics included)
– best scenes
– OVA
– Lucky Star Channel in ShinTokyo Circuit
– Lucky Star Racer Digest
So the BD will be 480p upscale. Source: Here
This changes my plans slightly (no 1080p) but you will still see a 720p and a 480p.
Subs: Edited a.f.k. (maybe Edited EnA as well) for the series and EnA for the OVA.
720p: h264 FLAC
480p: h264 AAC
Reminder 😛