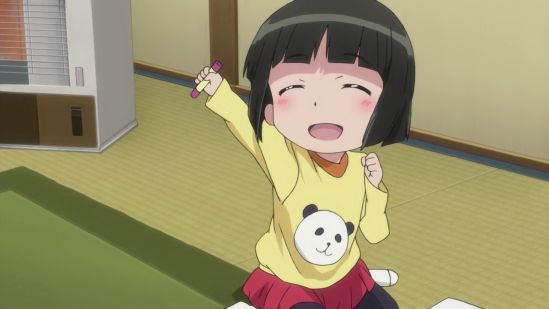 Only 5 days since episode 8? There's no way Doki is releasing with such speed! (Or something)
Anyway, jokes aside, it looks like we will complete 100% of airing shows this season, something we haven't done since the days of LvB and Chu-Bra!!.
The typesetting for this episode can get heavy at times, so for the SD release, I will hardsub it.
HD (h264): [Doki] Ore no Imouto ga Konnani Kawaii Wake ga Nai – 09 (1280×720 h264 AAC) [43E02B6B].mkv
Torrent
SD (h264): [Doki] Ore no Imouto ga Konnani Kawaii Wake ga Nai – 09 (848×480 h264 AAC) [D72CF310].mkv
Torrent