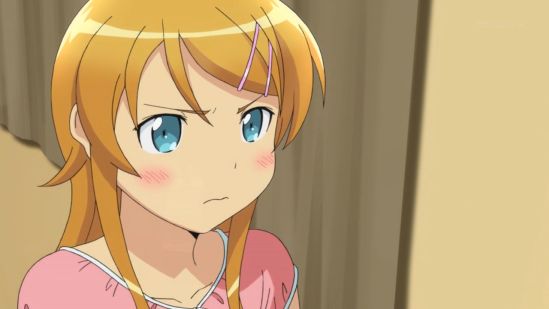 Here go, our first Autumn 2010 show… I planned to do this, but decided against it when I found out Eclipse were also planning on doing it. But now that Eclipse have gone to a better place (RIP guys! Will miss ya!) I decided to go with the original plan and do it.
We have a new TL (Kaionlriu) who is very enthusiastic on TLing this, so I have good hopes that we can see this through to the end like Campanella. With Suffix (who brought you Chu-Bra!! and Mayoi Neko Overrun!) checking the translations, I am convinced that the accuracy of the subs will be very high.
Did anyone notice the similarity of the BGM to Lucky Star? It was done by the same guy lol.
We will begin the transition from SD Xvid to SD h264. Some will be pleased, others won't be. Can't keep everyone happy.
Btw keep the banners coming, some are amazing!
We will be picking up a second show, you'll know what it is when I release in a few days 🙂
HD (h264): [Doki] Ore no Imouto ga Konnani Kawaii Wake ga Nai – 01 (1280×720 h264 AAC) [AF516032].mkv
SD (h264): [Doki] Ore no Imouto ga Konnani Kawaii Wake ga Nai – 01 (848×480 h264 AAC) [FF1A5603].mkv