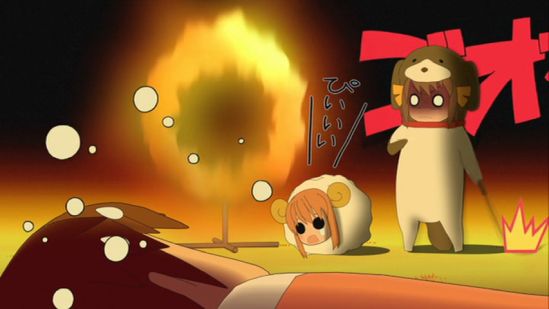 Side project we decided to pick up, as its a side project, don't expect light speed releases. Anyways, links below.
Edit by Jecht: "It's a series that Kadokawa streamed online prior to Season 2's airing. It's a series of 25 short-length episodes." Thanks Anon, copy-paste ftw!
Qwaser: There is no decent raw out yet | The only one available is 100meg with terrible bitrates.
480p (h264): [Doki] Suzumiya Haruhi-chan no Yuuutsu – 01-04 (720×480 h264 DVD AAC)
Torrent