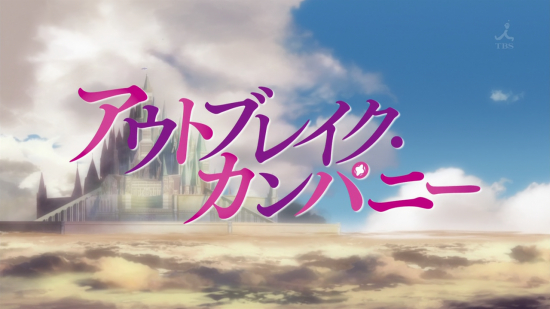 Yeah, been playing Aura Kingdom quite a lot
Here's the batch and OP+ED that was missed from the vol releases.
Haven't read any posts since December, so if you have an error to report that I missed and you want fixing for any of my older shows post here to let me know! Also added scripts to the Iroha and 30 sai posts that were missing.
Changelog:
Episode 03 (All): Timing error. Patchable.
480p Patches | 720p Patches | 1080p Patches
See how to apply a patch here.
In other patching news, fixed a typo in Yama no Susume ep 1. You can find the patch on the batch post.
HD: Outbreak Company (2013) [Doki][1920×1080 Hi10P BD FLAC]
HD: Outbreak Company (2013) [Doki][1280×720 Hi10P BD AAC]
SD: Outbreak Company (2013) [Doki][848×480 h264 BD AAC]